---
Radiation Sources
Radiation Sources, Linear Particle Accelerators etc.
---
Under radiation sources are meant in this category large-scale facilities that produce high-energy radiation, synchrotron, particle streams etc.. The plants are generally used for research projects and can usually be used from impacted institutions and research groups at certain times.
List of research facities for the production of high-energy radiation and particles.
---
---
Content:
---
---
---
---
International manufacturer and supplier
---
CERN
The instruments used at CERN are particle accelerators and detectors - [e, f]
ESRF
The European Synchrotron Radiation Facility is an international institute funded by 19 countries. It operates Europe's most powerful synchrotron light source and hosts 6000 scientific user visits per year for 900 different experiments - [e]
---
---
Germany
---
ANKA
... is the synchrotron light source of the Forschungszentrum Karlsruhe, providing light from hard X-rays to the far-infrared for research and technology. ANKA focuses on specific fields of science and is operated as a user facility for the national and international scientific community, for the Helmholtz Society research programs and for industrial customers. KIT, Forschungszentrum Karlsruhe - [d, e]
BER II
A research reactor that operates as a source of neutron beams - [d, e]
BESSY II
... operates two large scale scientific facilities for investigating the structure and function of matter: the research reactor BER II, for experiments with neutrons, and the electron storage ring BESSY II, producing an ultra bright photon beam ranging from Terahertz to hard X-rays - [d, e]
DELTA
... is the electron accelerator facility of the Centre for Synchrotron Radiation of the Technical University of Dortmund. TU Dortmund - [d, e]
ELBE
The radiation source ELBE (Electron Linac for beams with high Brilliance and low Emittance) delivers multiple secondary beams, both electromagnetic radiation and particles. FZ Rossendorf-Dresden - [d, e]
ELSA
The Electron Stretcher Accelerator provides a beam of polarized and unpolarized electrons with a tunable energy of up to 3.5 GeV. Universität Bonn - [d, e]
European XFEL
The European XFEL is a research facility currently under construction in the Hamburg area, Germany. From 2014 on, it will generate extremely intense X-ray flashes to be used by researchers from all over the world. The facilityThe X-ray flashes will be produced in a 3.4-kilometre-long facility. Most of it will be housed in tunnels deep below ground. Three sites provide access to the tunnels and the experiment stations. (More) Generation of X-ray flashesInitially, a particle accelerator brings electrons to almost the speed of light. These electrons are then made to follow a tight slalom course on which they emit intense flashes of X-ray radiation. (More) ResearchThe European XFEL will open up completely new areas of experimentation. Its X-ray flashes will allow to map atomic details of viruses, film chemical reactions and study the processes in the interior of planets. (More) The CompanyThe European XFEL is being constructed by the European XFEL GmbH. For the construction and operation, the company collaborates closely with DESY and many other institutions.. DESY - [d, e]
FLASH
The Free-Electron LASer in Hamburg - [e]
HASYLAB
... is focused on photon science. DESY - [d]
MLS
Metrology Light Source - [e]
PETRA III
High-brilliance synchrotron radiation source. DESY - [d, e]
---
---
United States of America, USA
---
ALS
Advanced Light Source - [e]
APS
The Advanced Photon Source (APS) at the U.S. Department of Energy's Argonne National Laboratory provides this nation's (in fact, this hemisphere's) most brilliant x-ray beams for research in almost all scientific disciplines - [e]
CAMD
... is a high-tech synchrotron research center whose role is to provide equipment, expertise, and infrastructure for research and development in the area of microstructures and microdevices - [e]
CHESS
The Cornell High Energy Synchrotron Source is a high-intensity X-ray source supported by the National Science Foundation. CHESS provides our users state-of-the-art synchrotron radiation facilities for research in Physics, Chemistry, Biology, and Environmental and Materials Sciences - [e]
Duke FEL
The Duke Free Electron Laser Laboratory operates a storage ring based free electron laser light source. This ultraviolet FEL installed on a 1.2 GeV storage ring provides tunable coherent radiation from 400 nm to 193 nm. Intense gamma rays are produced by internal backscattering. Active areas of research at DFELL include FEL physics, nuclear physics, materials science, and biological and biomedical sciences - [e]
FEL Program at Jefferson Lab
... provides intense, powerful beams of laser light that can be tuned to a precise color or wavelength - [e]
ITST
Institue for Terahertz - [e]
Linac Coherent Light Source
LCLS produces pulses of X-rays more than a billion times brighter than the most powerful existing sources, the so-called synchrotron sources which are also based on large electron accelerators. SLAC - [e]
NSLS
The National Synchrotron Light Source operates two electron storage rings: an X-Ray ring and a Vacuum UltraViolet (VUV) ring which provide intense light spanning the electromagnetic spectrum from the infrared through x-rays - [e]
SLAC
The National Accelerator Laboratory is home to a two-mile linear accelerator—the longest in the world. Originally a particle physics research center, SLAC is now a multipurpose laboratory for astrophysics, photon science, accelerator and particle physics research - [e]
SRC
At SRC, light is produced by hurtling electrons at near the speed of light around a circular track--which, at SRC, is appropriately called Aladdin - [e]
SURF III
NIST's Synchrotron Radiation Source for Radiometry and Research - [e]
---
---
United Kingdom
---
Diamond
Diamond Light Source is the UK national synchrotron facility and generates brilliant beams of light, from infra-red to X-rays, which are used in a wide range of applications, from structural biology through fundamental physics and chemistry to cultural heritage - [e]
SRS
Synchrotron Radiation Source, Daresbury Laboratory - [e]
---
---
European Union
---
Denmark
ISA is a Danish National Facility where research is carried out over a wide range of the natural and life sciences, including fundamental physics, material science, molecular biology and laboratory astrophysics, using accelerators and storage rings - [e]
---
---
Australia
---
AS
Australian Synchrotron - [e]
---
---
Switzerland
---
SLS
Swiss Light Source at PSI - [e]
---
---
Canada
---
CLS
Canadian Light Source will operate its facilities in recognition of the scientific and geographic diversity of its user base. Scientific facilities at the CLS will provide a wide range of scientific capability with a truly reliable user-friendly operation - [e]
---
---
China
---
BSRF
Beijing Synchrotron Radiation Facility - [cn, e]
NSRL
National Synchroton Radiation Laboratory - [cn, e]
SSRF
Shanghai Synchrotron Radiation Facility - [e, cn]
---
---
France
---
CLIO
Free-Electron Laser Centre - [e, f]
SOLEIL
Synchrotron - [e, f]
---
---
India
---
RRCAT
Indian Synchrotron Radiation Facility - [e]
---
---
Italy
---
DAFNE-Light
Synchrotron Strahlenquelle am Laboratori Nazionali di Frascati (LNF) - [e]
ELETTRA
... is a multidisciplinary Synchrotron Light Laboratory in AREA Science Park, open to researchers in diverse basic and applied fields - [e]
SuperB
Production of heavy particles named B mesons - [e]
---
---
Japan
---
Aichi
Aichi Synchrotron Radiation Center - [e, jp]
ARCBS
Advanced Research Center for Beam Science - [e, jp]
HiSOR
Hiroshima Synchrotron Radiation Center - [e, jp]
IR-FEL Center
Infrared Free Electron Laser Research Center - [jp]
PF - Photon Factory
High Energy Accelerator Research Organization - [e]
SACLA
SPring-8 Compact SASE Source, XFEL - [e, jp]
SAGA Light Source
Kyushu Synchrotron Light Research Center - [e, jp]
Spring-8
… is a large synchrotron radiation facility which delivers the most powerful synchrotron radiation currently available - [e]
UVSOR
Ultraviolet Synchrotron Orbital Radiation Facility - [e, jp]
---
---
Netherlands
---
FELIX
Free-Electron Laser - [e]
---
---
Russia
---
DELSY
Dubna ELectron Synchrotron - [e]
NIIFP
Synchrotron - [ru]
NRC KI
National Research Center, Kurchatov Institute - [e, ru]
SSTRC
Siberian Synchrotron and Terahertz Radiation Centre - [e, ru]
---
---
Sweden
---
MAX
- [e]
---
---
Spain
---
ALBA
... is a circular-shaped machine, called a synchrotron, that uses arrays of magnets, called insertion devices to generate bright beams of synchrotron light - [e]
---
---
Thailand
---
SLRI
The Synchrotron Light Research Institute is a research institute operating the Siam Photon Source (SPS), a 1.2 GeV synchrotron light source - [e, th]
---
---
Asia
---
CANDLE Armenia
Center for the Advancement of Natural Discoveries using Light Emission - [e]
ILSF Iran
Iranian Light Source Facility - [e]
PAL Korea
Pohang Accelerator Laboratory - [e, kr]
SESAME Jordan
Synchrotron-light for Experimental Science and Applications in the Middle East - [e]
SSLS
Singapore Synchrotron Light Source - [e]
TPS
Taiwan Photon Source - [e]
---
---
---
Related Books and Scientific Literature: Radiation Sources
---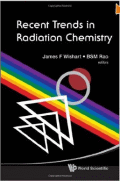 James F. Wishart, B. S. M. Rao
Recent Trends in Radiation Chemistry
The book is a state-of-the-art review of the present status and future trends in the field of radiation chemistry research. It covers a broad spectrum of topics, ranging from the historical perspective, instrumentation of accelerators in the nanosecond to femtosecond region, through the use of radiation chemical methods in the study of antioxidants and nanomaterials, radiation induced DNA damage by ionizing radiation involving both direct and indirect effects, to ultrafast events in free electron transfer, radiation-induced processes at solid-liquid interfaces and the recent work on infrared spectroscopy and radiation chemistry.
This timely book, which includes highlights of recent work, will appeal not only to the specialists working in the area but also to other researchers involved in related specialties.
World Scientific Pub.; 2010
---
---
---
---
Information about this site:
To include your website to the Internetchemistry directory, please use our registration form or send us an eMail.
The author- or copyrights of the listed Internet pages are held by the respective authors or site operators, who are also responsible for the content of the presentations.
Entries: 63
Last update 30.04.2016
Keywords: Radiation, sources, high, energy, particles, research, facilities, institutions
---
Citation: http://www.internetchemistry.com/chemistry/radiation-sources.htm
---
© 1996 - 2016 Internetchemistry