---
Gold
Chemistry and physics of the element gold and its chemical compounds,
---
Gold - chemical symbol Au (latin: aurum), atomic number 79 - is a malleable and ductile, very good conducting chemical element in the group of transition metals (copper family).
Online available information resources about the chemistry and the physics of gold and gold compounds.
---
---
Content
---
---
---
---
Current Articles
---
Biomineralisation of Gold
Bacterium helps formation of gold.
---
---
Information and data about the element
---
Gold, Au
Chemical and physical properties. Webelements, UK
Gold, Au
Chemical and physical properties of Gold. Visual Elements, Chemsoc, UK
Gold, Au
Chemical and physical properties; comprehensive data. Environmental Chemistry, USA
---
---
Atom, Orbitals, Radiochemistry
---
Atomic Data for Gold, Au
This handbook is designed to provide a selection of the most important and frequently used atomic spectroscopic data in an easily accessible format. Basic Atomic Spectroscopic Data. NIST, USA
Isotopes of Gold
Overview, isotopic data and properties of all known nuclides of gold.
Radiochemistry of Gold
Nuclear Science Series: Monographs on Radiochemistry and Radiochemical Techniques. National Academy of Sciences. LANL, USA - Format: PDF
---
---
Group Elements - Information
---
Chemistry of the Transition Metals
Lecture notes - Format: PDF
Mixed valence transition metal oxides
Article: Electronic structure of mixed valence transition metal oxides - Format: PDF
Organometallic Chemistry
Organometallic Chemistry of Transition Metals - Format: PDF
Transition Metal Chemistry
This page explains what a transition metal is in terms of its electronic structure, and then goes on to look at the general features of transition metal chemistry
Transition Metal Complexes
Lecture notes: the chemistry of transition metals - Format: PDF
Transition Metals
Lecture notes - Format: PDF
Transition Metals
A brief review
---
---
Compounds
---
Gold and Gold compounds
Database search form for silver and silver compounds: properties, safety data, available products etc
---
---
Analysis and Determination
---
Analytical Methods: Gold
... by ICP (hot block/HCI/HNO3 digestion). NIOSH Manual of Analytical Methods. NMAM, USA
---
---
Geochemistry and Biogeochemistry
---
Gold
Statistics and Information on the worldwide supply of, demand for, and flow of minerals and materials essential to the U.S. economy, the national security, and protection of the environment. USGS
Gold Minerals
The mineralogy of Gold
---
---
Journals
---
Gold Bulletin
Gold Bulletin is the free, international, peer-reviewed journal focused on the science and technical uses of gold. A multi-disciplinary publication, the journal includes papers on the latest research advances, conference reports and literature reviews. Springer
---
---
Organisations
---
World Gold Council
The Definitive Site for Gold - investment intelligence, innovative gold science & stunning jewellery trends
---
---
---
Related Books and Scientific Literature: Gold
---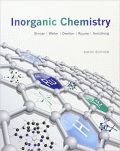 Duward Shriver, Mark Weller, Tina Overton et al.
From the fundamentals to the frontiers of research, this classic text offers an introduction to inorganic chemistry no other book can match. The new edition is most modern and most student-friendly yet, covering both the theoretical and descriptive aspects of inorganic chemistry in presentation that includes helpful new study tools and, as always, a captivating focus on experimental methods, industrial applications, and cutting-edge topics.
W. H. Freeman; 2014
---
---
---
---
---
About this site
The author- or copyrights of the listed Internet pages are held by the respective authors or site operators, who are also responsible for the content of the presentations.
To include your website to the Internetchemistry directory, please use our registration form or send us an eMail.
Entries: 20
Update: 14.04.2016
Keywords: Chemistry, physics, properties, data, chemical, element, compounds, reactions, aurum, gold, Au
---
---
Permalink: http://www.internetchemistry.com/chemical-elements/gold.php
---
(C) 1996 - 2018 Internetchemistry
---